CTP
Our flagship product, the
CTPlatform©
(Community Technology Platform) offers communities the ability to compete more efficiently. With integrated central reservation software and designed for tourism based communities ..... (
more
)


safepayer.net
Our
certified gateway
is now free for approved merchants. Approve credit cards from your Blackberry®, website, or from any computer having an internet connection!


Point of Sale
Our
point of sale
system is now available! With integrated website capabilities, SQL database, and built-in redundancy, its a great system to grow your business!


E-commerce
Our
ecommerce
program offers full features in an easy to use package. Our hosted model means we handle all security certificates and encryption while you concentrate on your customers!



Offsite backups - Choose monthly, daily or immediate backups for your data. No more disks, tapes or trying to remember when you last backed up your system. We save all transactions to a secure offsite server.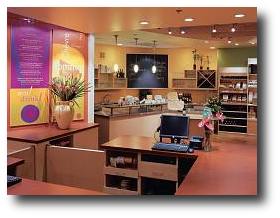 ecomshare's pos system is in use at eat drink in the Vail Valley. Our flexible architecture allowed for owners Chris and Polly to have a say in the design and functionality of the system.